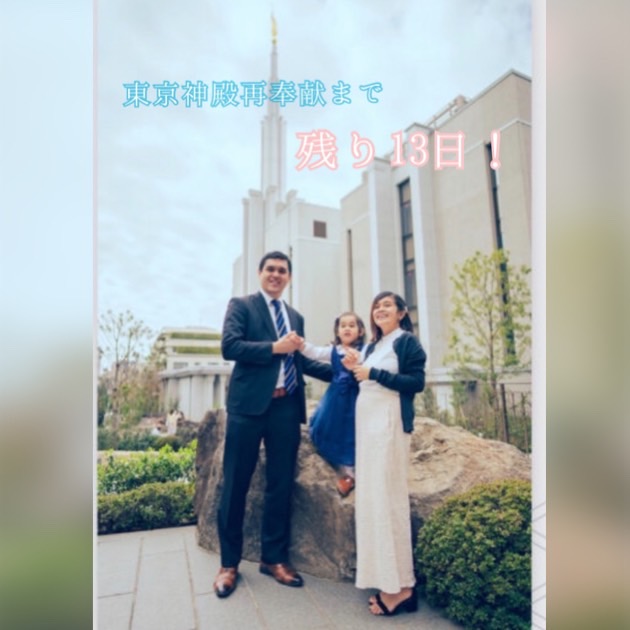 It is now 13 days until the Tokyo Temple Rededication.
Sealing is the most magnificent temple blessing.
It is the greatest blessing from God to us.
That is because it allows us to go back to His presence in the future
and live with Him and all of our beloved family forever.