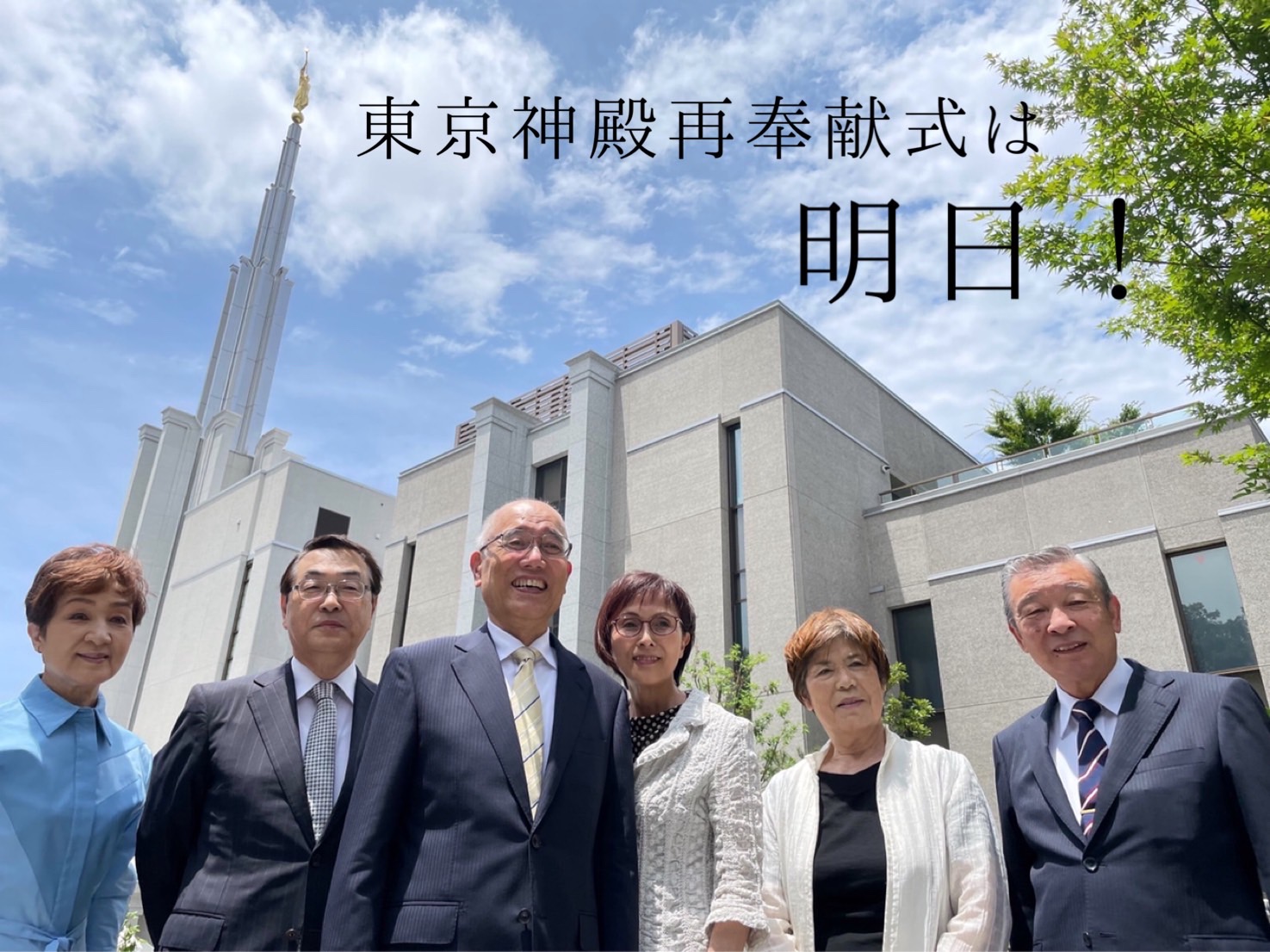 It is now 1 day until the Tokyo Temple Rededication.
Introducing the Tokyo Temple Presidency and the Matron Sisters!
The rededication has been postponed for a long period of time,
but it is finally going to take place tomorrow!
We imagine that not only members from all over Japan
but also our ancestors have been looking forward to this day.
Ordinances will begin from the 7th of July.
May this be a memorable and wonderful rededication for each and every one of you.