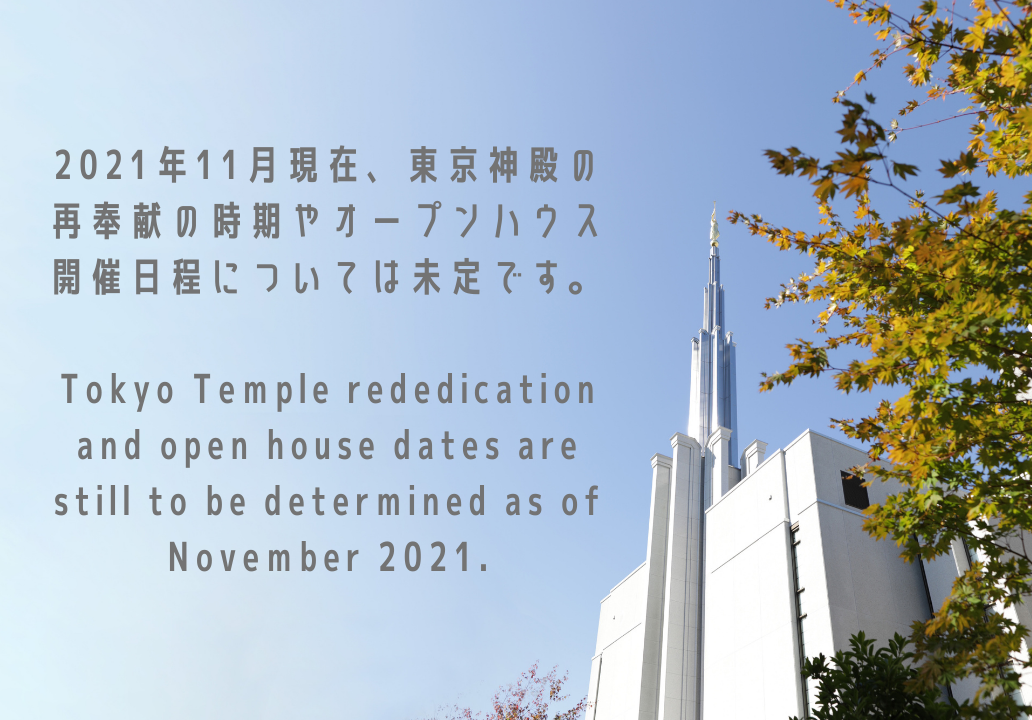 Tokyo Temple rededication and open house dates are still to be determined as of November 2021.
Please note that the dates will be decided and announced by the First Presidency.
Please feel free to share our platforms to those around you, as we continually share uplifting content to help us prepare for the rededication.
*False information and speculation concerning the rededication of Tokyo temple is occasionally seen on social media posts. Please refer to this Tokyo temple rededication web page or Facebook page for correct information.
https://www.facebook.com/TokyoTempleNews/