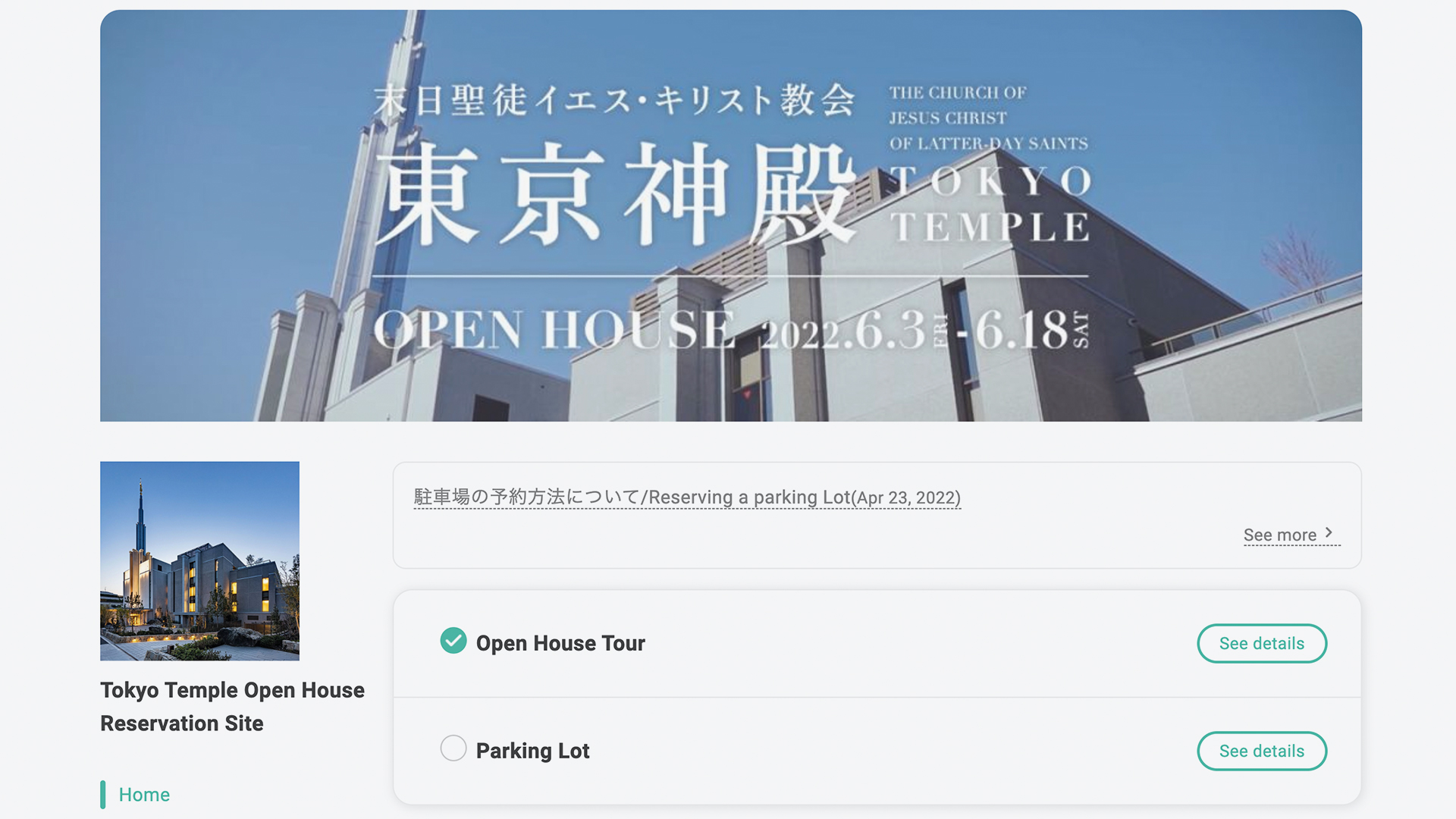 Reservations for the Japan Tokyo Temple Open House are now available to the general public through a dedicated web page.
Anyone can make a reservation, regardless of whether or not they are a member of The Church of Jesus Christ of Latter-day Saints.
On the reservation page, you can also reserve a parking space along with the Open House.
Please click on the "Reservation Page" button from the link below to proceed to the reservation page.
https://tokyojapantemple.jp/open-house-en/
Tokyo Temple Open House & Rededication Committee
– – – –
We will continue to provide information related to the temple.