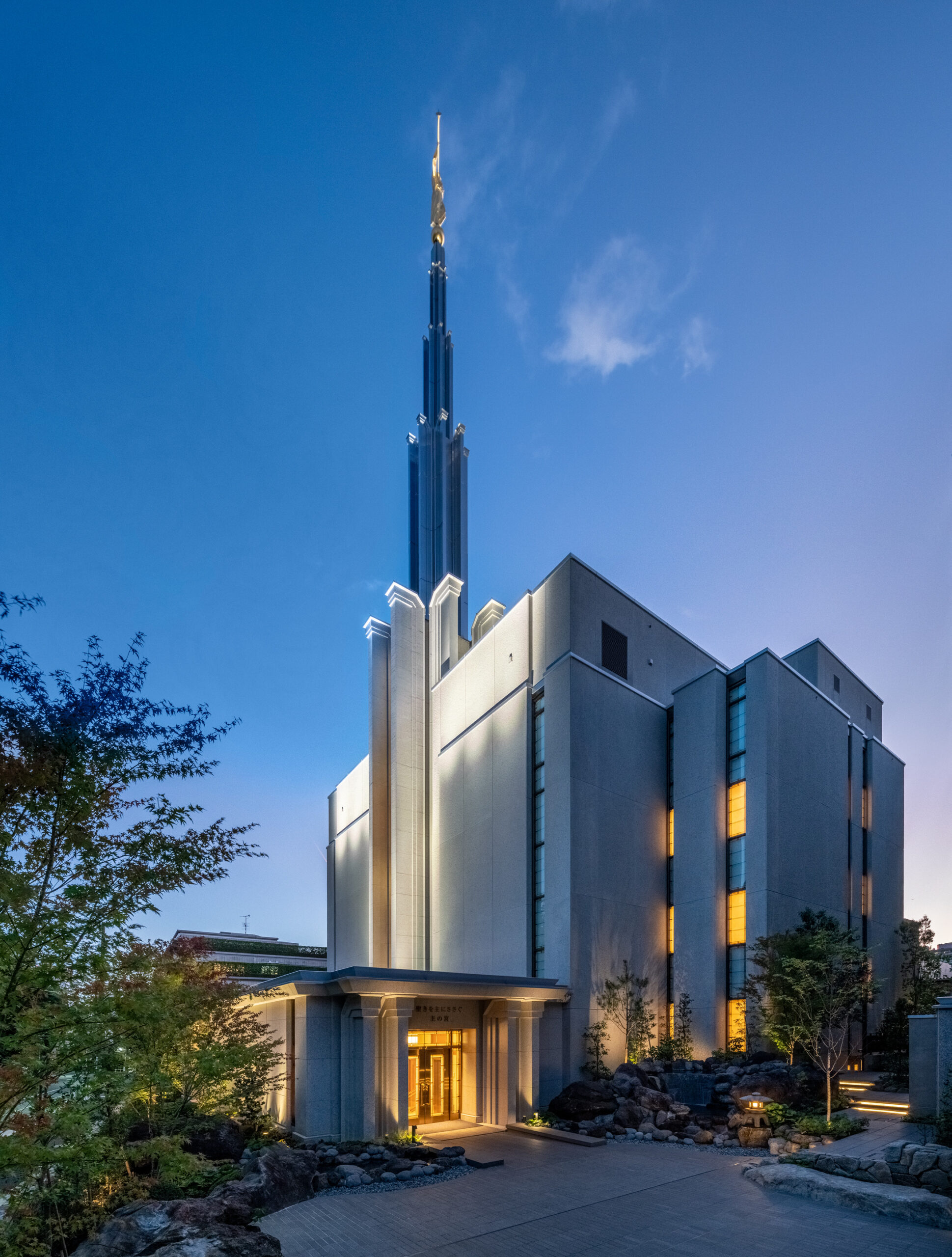 Public Invited to Tour Tokyo Japan Temple
Open House and Dedication Dates Announced
TOKYO — The public is invited to tour the newly remodeled Tokyo Japan Temple of The Church of Jesus Christ of Latter-day Saints. The free open house is Friday June 3, 2022, to Saturday, June 18, 2022. The temple will be closed on Sunday, June 5 and 12.
Originally dedicated in 1980, the Tokyo Japan Temple closed on September 30, 2017, for renovations that included significant changes to the interior, exterior, and auxiliary buildings.  The historic Tokyo Temple was the 18th temple for the Church and the first built in Asia. There are now 265 temples worldwide announced, operating, or under construction. This includes temples in Fukuoka and Sapporo, which serve the needs of over 130,000 members of the Church in Japan in 261 congregations. Another temple in Okinawa is under construction and nearing completion
This is the first time the temple will be open to the public in 42 years since its original open house in 1980.  Now that the construction is complete, the Church is welcoming the public once again to tour the temple before it is dedicated.
The Church's temples differ from its churches where members meet for Sunday worship services. Temples are considered "houses of the Lord" where the most sacred ceremonies of the faith take place, including ceremonies that unite families for eternity.
The temple, which is located across from the historical Arisugawa Memorial Park, will be formally dedicated on Sunday, July 3, 2022. There will also be a youth devotional with senior Church leaders on Saturday, July 2, 2022.
The Takenaka Corporation, which served as the general contractor, received the Minister's Award from the Ministry of Health and Labor in 2021 for the Tokyo Temple Project.  This award recognizes outstanding quality, including achieving the highest safety codes.  The Church is grateful to Takenaka for its careful and intricate work on the temple.
Elder Takashi Wada, the president of Asia North Area Presidency of The Church of Jesus Christ of Latter-day Saints, expressed how excited he was that "after many months of waiting during the Coronavirus, the day has finally arrived when we can welcome friends, neighbors, and our members to visit the temple during this open house."  Elder Wada added, "We consider the temple as a place of peace where we strengthen our relationship with our Heavenly Father and turn our hearts to our ancestors to strengthen our family bonds.  We hope all who visit will feel that peace."
A media day with our Church leaders and local media is scheduled prior to the open house.
Contact for news media:
Tokyo Temple Open House Committee
info@tokyotemple.org