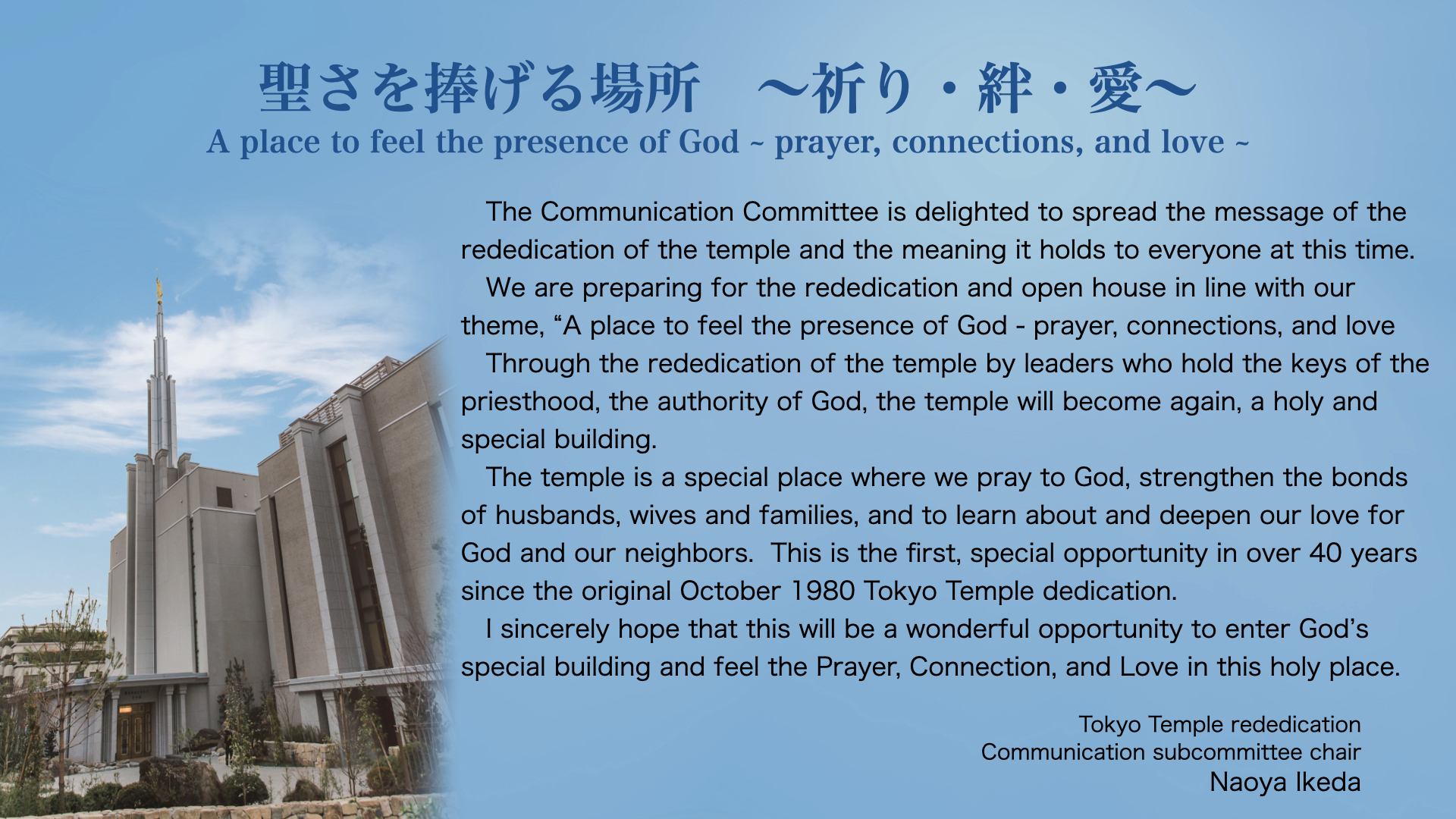 A place to feel the presence of God – Prayer, Connections, and Love.
The Communication Committee is delighted to spread the message of the rededication of the temple and the meaning it holds to everyone at this time.
We are preparing for the rededication and open house in line with our theme, "A place to feel the presence of God – prayer, connections, and love."
Through the rededication of the temple by leaders who hold the keys of the priesthood, the authority of God, the temple will become again, a holy and special building.
The temple is a special place where we pray to God, strengthen the bonds of husbands, wives and families, and to learn about and deepen our love for God and our neighbors. This is the first, special opportunity in over 40 years since the original October 1980 Tokyo Temple dedication.
I sincerely hope that this will be a wonderful opportunity to enter God's special building and feel the Prayer, Connection, and Love in this holy place.
Tokyo Temple rededication Communication subcommittee chair
Naoya Ikeda