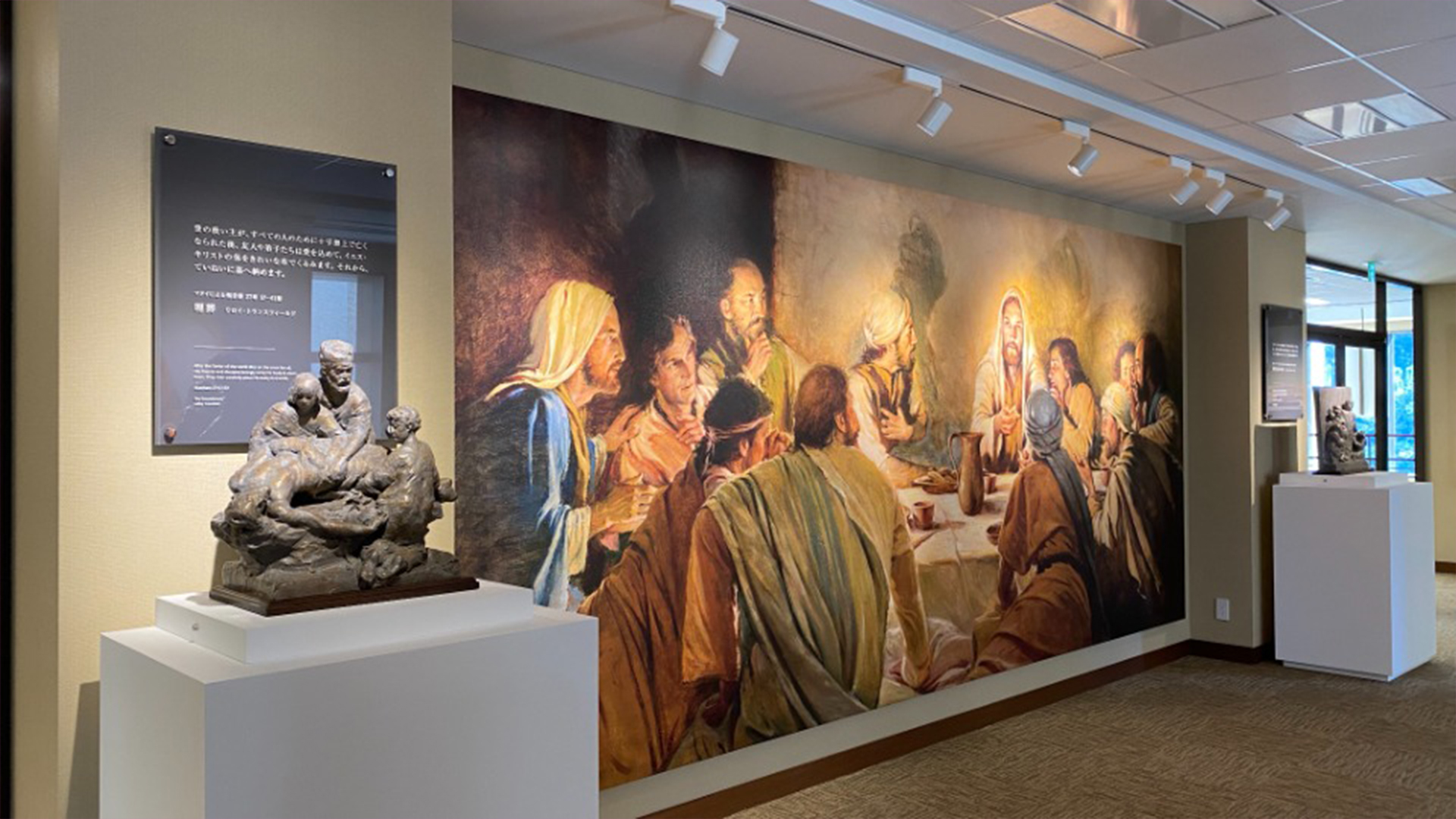 On January 10, 2021, the Temple Annex (5-8-8 Minami-Azabu, Minato-ku, Tokyo) was completed adjacent to the Tokyo Temple of The Church of Jesus Christ of Latter-day Saints. The new Temple Annex is a spacious building constructed entirely on land that was formerly the annex and parking lot. It has parking on the first and second basement levels, a family history center, and a book center.
On January 5, 2022, the Tokyo Japan Temple Visitors' Center opened in the Temple Annex. This is an exhibit facility for visitors to the Tokyo Japan Temple that introduces them to the Temple, its significance, and the life of Jesus Christ. The exhibits are designed to be easily accessible to the general public.
Open Hours
Monday – Friday: 1:00 p.m. – 9:00 p.m.
Saturday: 9:00 a.m. – 9:00 p.m.
Anybody is welcome to visit the center free of charge.