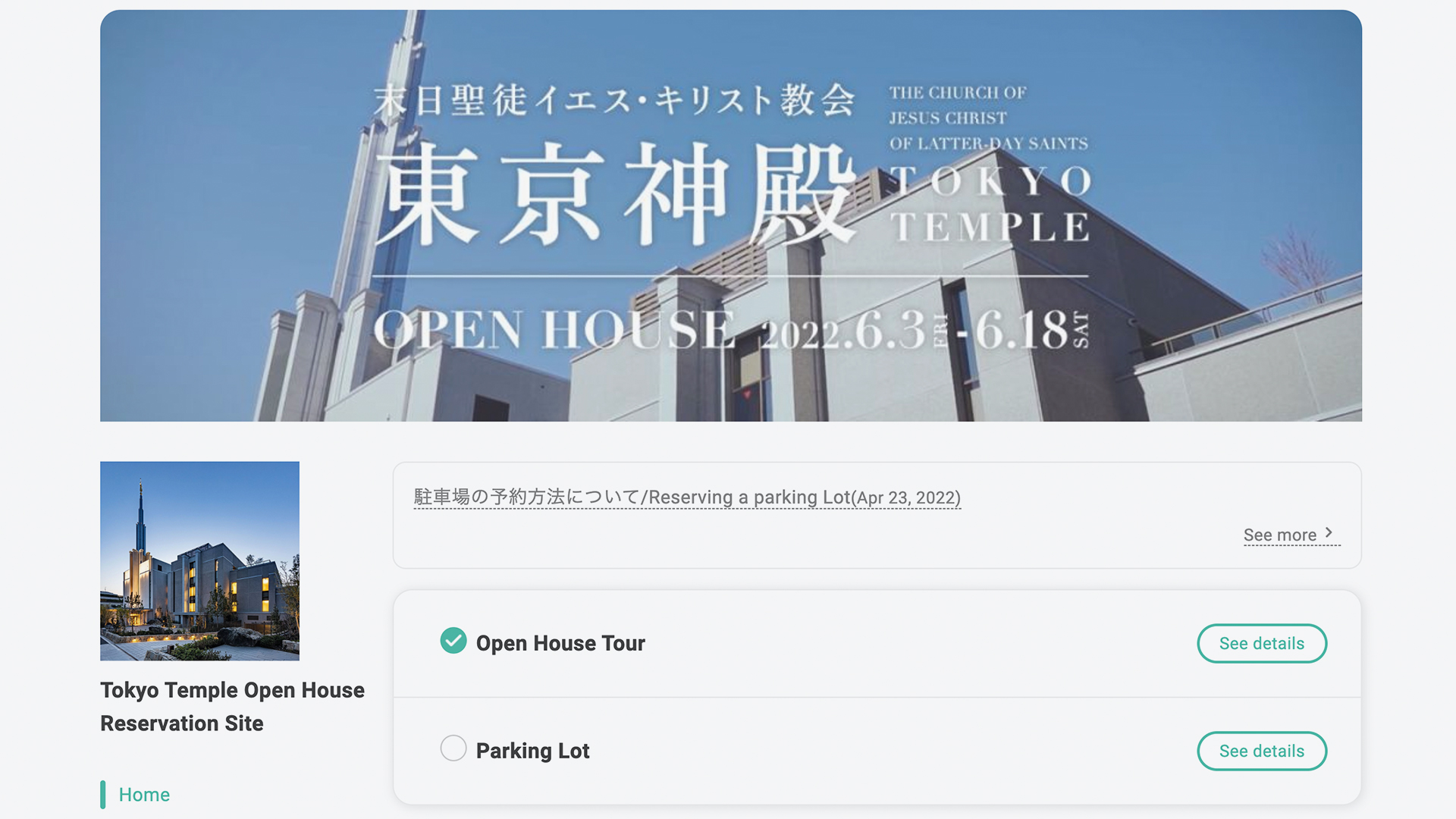 General reservations for the Japan Tokyo Temple Open House are now available through a dedicated web page.
Anyone can make a reservation, regardless of whether or not they are a member of The Church of Jesus Christ of Latter-day Saints.
On the reservation page, you can also reserve a parking space along with the Open House.
Please click on the "Reservation Page" button from the link below to proceed to the reservation page.
https://tokyojapantemple.jp/open-house-en/
(*For the English version, once you press the button to proceed, the page will be in Japanese. Please press the "Language" button at the top of the page to switch to English.)
Click here for frequently asked questions about the Open House.
Tokyo Temple Open House & Rededication Committee