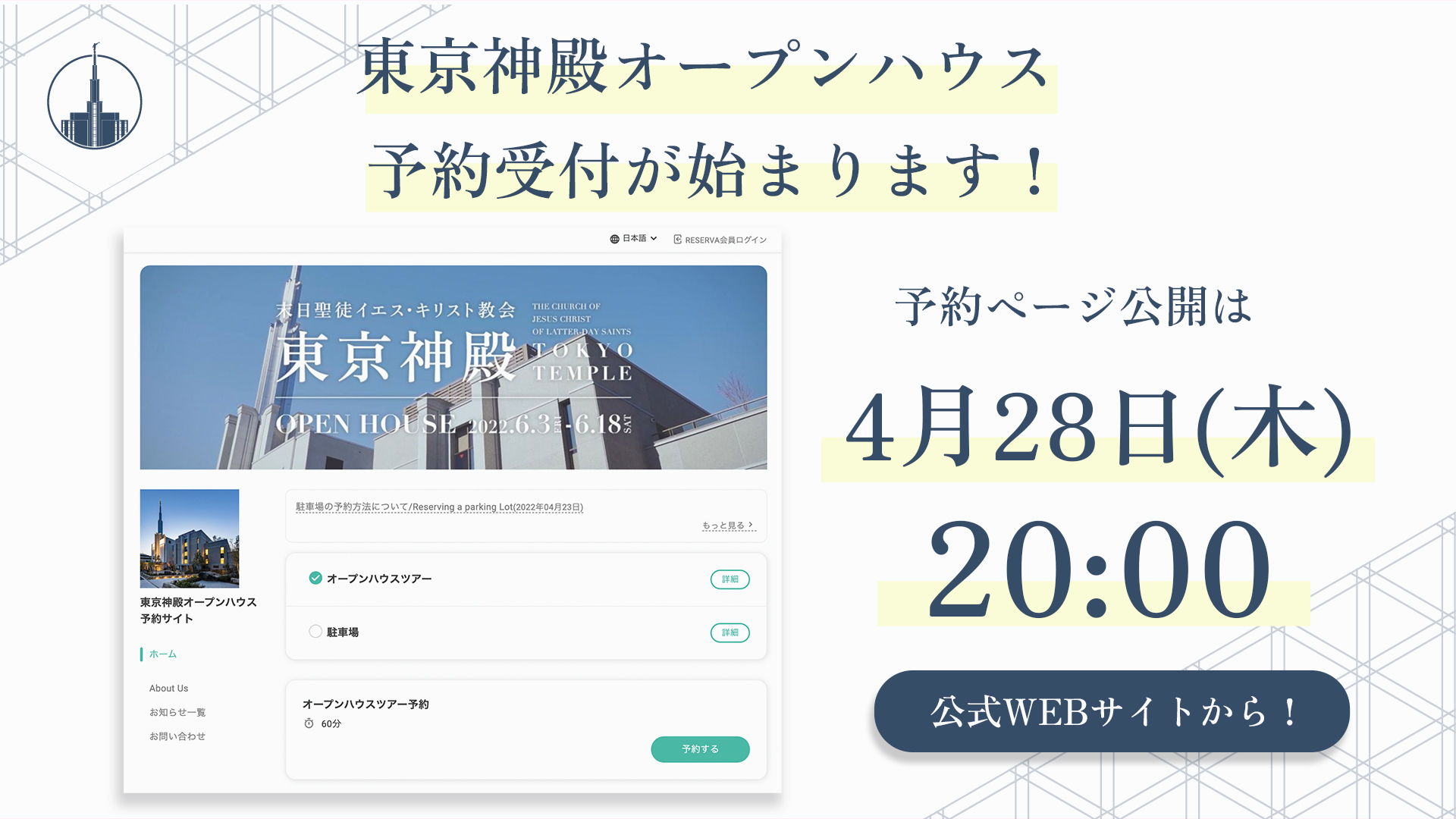 [Tokyo Temple Open House Reservations begin at 8:00pm, April 28]
Tokyo Japan Temple Open House of The Church of Jesus Christ of Latter-day Saints begins on Friday, June 3, 2022. Due to COVID-19 safety guidelines and parking limitations, reservations are required to attend the open house.
The reservation page will be accessible from the official website at 8:00 pm on April 28.
https://tokyojapantemple.jp/open-house-en/
We will continue to provide information related to the temple.
Please like and follow us!